At the Cheap Column site, we give you great prices on architectural columns. That doesn't mean we skimp on quality, we just save money on things like company cars, expensive offices and this web site. If you're a pro, you know what you want, so we don't waste time with a wordy sales pitch, we just give you a product description, the vital dimensions and a price quote.
Non-primed paint-grade wood shafts are fully immersed in Woodlife® water-repellent to provide maximum protection against mold, mildew, staining and decaying fungi. This also improves the dimensional stability and aids in the control of shrinking, swelling and warping, providing you with a stable, reliable product that meets all current and proposed government standards.
About Our Colonial Finger-Joint Pine Column Price Quotes
The prices for our finger-joint pine, round, tapered columns include a polyurethane cap and base. Some items, marked with a highlight, are usually kept in stock. For an extra $32 per order, we can usually guarantee to get your order out of the factory door within a week.
Colonial Finger-Joint Pine Column Quantity Pricing
As you see, our prices are based on quantity purchases. Sales tax is collected on California sales. Shipping is not included in the price. To get a quote that includes the shipping cost, click on the Email Quote with Shipping button in the price table. That opens an email form. If you provide the quantity of columns you need and your zip code, we'll give you a quote that includes shipping. We won't share your email with anyone, not even our marketing guy. If the Get Quote with Shipping doesn't work for you or if you have a special order, please contact us.
$422
For this 12"x8' finger-joint, pine column complete cap & base shown below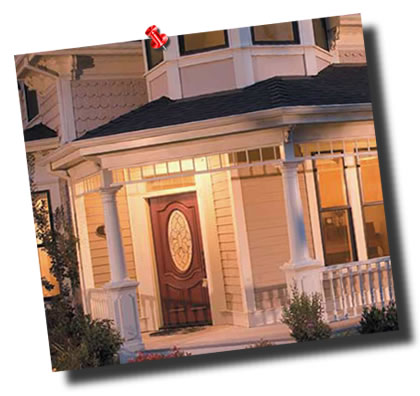 Column price quotes phone: 415‑488‑4333
Column price quotes fax: 415‑488‑9372